Warehouse Management System
Warehouse management system (WMS), a critical part of supply chain and business success, helps manage and monitor the entire warehousing activities, from the distributions centre to the end user. With an effective WMS that integrates and automates warehouse operations, your company can get complete visibility to the fulfilment process, streamline workflows, and improve fulfilment accuracy. 
MARS is a flexible warehouse management system designed by our IT specialist to help operations improve the efficient and accuracy of the fulfilment process. As a customer-oriented system, MARS is configurable and flexible to suit customer needs. We offer continuous development for tailor-made WMS functions, and the customer is free to upgrade and downgrade their package as their business needs change.
MARS makes receiving fast, accurate and straightforward
MARS offers an automated inbound process for identifying and sorting received inventory, which reduces spreadsheets and manual data entry, improving operation efficiency and accuracy.

With MARS's scanning function, every package is verified against the purchase order or advanced shipping notice (ASN). Information that is not documented in the ASN can be instantly recorded by scanning the supplier label regardless of the 1D-barcode, 2D-barcode or even plain text. This information will be transferred to MARS for data integration to gain full visibility into item movements.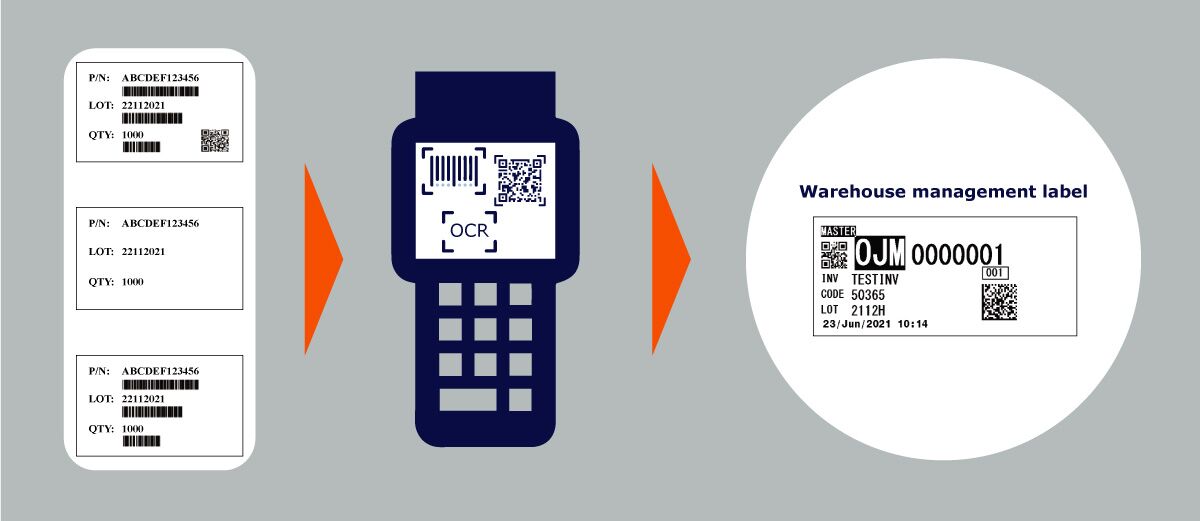 Once the package has been received and verified, it can be labeled with a license plate number (LPN). This label issued by WMS can be used to identify and keep track of each handling unit with a unique number. Everything is tracked in MARS under the LPN, including order number, date of manufacture, description, quantity, rank, etc., driving efficiency throughout the warehouse process.
Error-Free Automated Logitics
No room for error in order fulfillment
On time and accurate shipments are the key to customer satisfaction. However, order fulfillment is a complicated process, and any error at any stage can cause inaccurate shipping. Thanks to MARS, we can create a leaner flow in the fulfillment process with access to visibility of stock movements, from allocation to packaging, ensuring shipments are fulfilled in a timely manner.
It is a known fact that manual processes increase errors in order fulfillment. These human errors are costly in terms of time and effort, even the possibility of losing a customer. At NECLHK, items are labeled with an LPN and logged into the WMS, so items can be checked against shipping orders as they are picked, packed and dispatched, especially SKUs and quantity. We understand that every company has their own label format and data structure.
With our in-house IT experts, we can offer custom development of verification functions for standard shipment and special customer shipment on a request basis.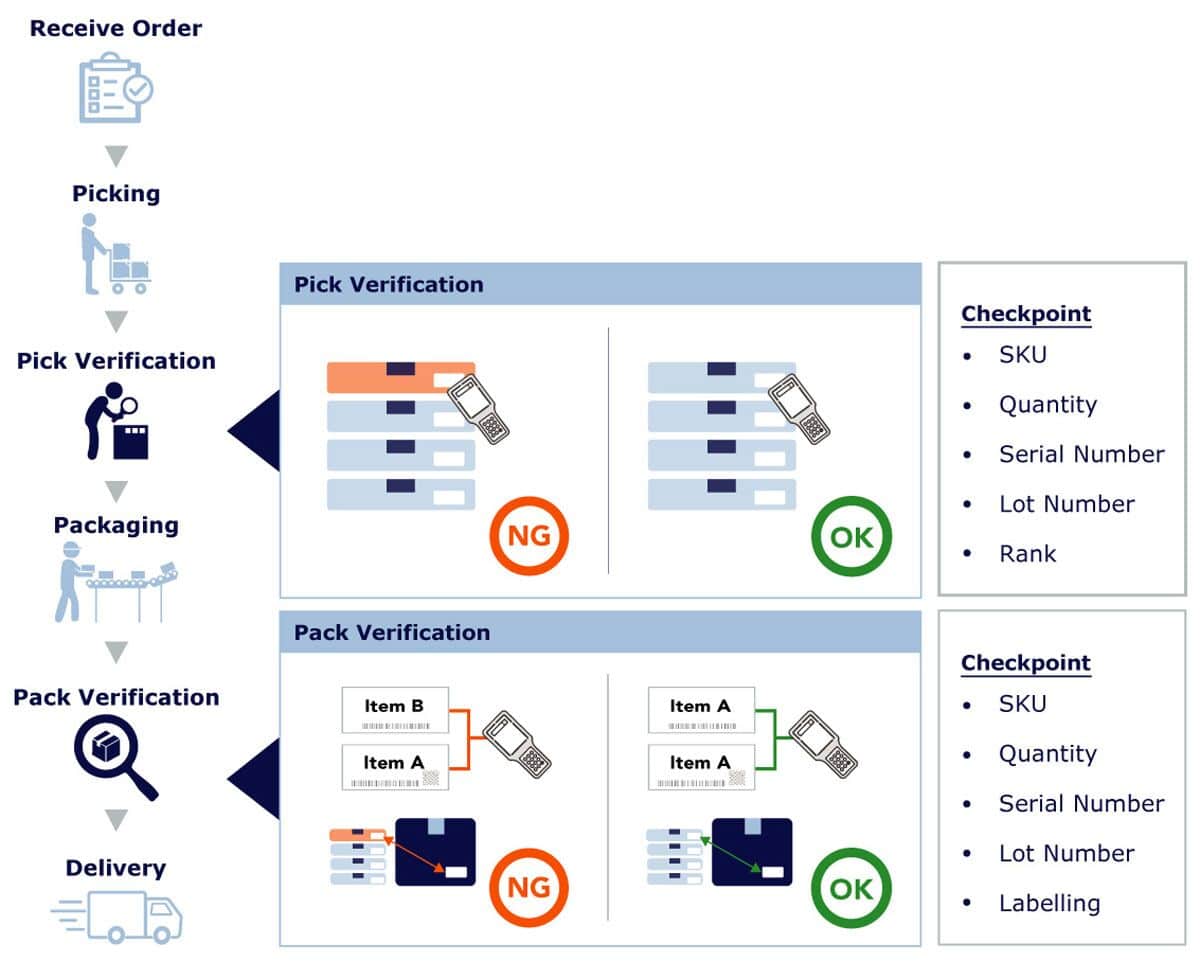 Dynamic Warehousing Strategy
Improve inventory management with dynamic warehousing strategy
Last but not least, MARS helps in optimizing physical storage management since floor space is extremely high in Hong Kong. The "fixed storage" method can be the simplest management since stored location is "fixed" but it will be very costly because this method is inflexible and companies need to seek expansion for new items and/or excess inventory.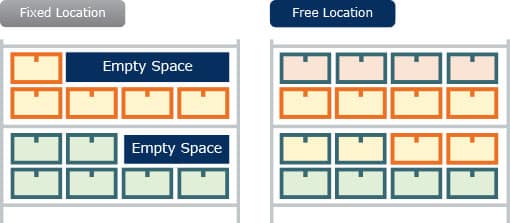 We have adopted another management method called "free-location" that allows store flexibility as there is no limitation of storage location by items, which possibly minimizes empty spaces. However, it is not easy to manage storage usage status by man due to inventories that can be stored anywhere without keys. MARS is the key system that supports managing storage usage status. MARS monitors inventory condition and status, warehouse operators check availability at any time to keep storage areas tidy, and as a result, achieves optimal space usage and more cost-effective warehouse management.
Without effective warehouse management, the whole supply chain would be disrupted and business would be unable to function. MARS monitors and manages every warehousing process, providing seamless information flow and accurate data for you to make better-informed decisions about your business. Contact us and learn more about how our warehouse management system can help you achieve your business goals.