Logistics Semiconductor Solutions
Semiconductor Industry Logistics
As the logistics subsidiary of Japan's major electronics business, NEC Corporation, we are proud of our high standards and quality services in handling sensitive cargo with high commercial value.
We employ techniques to maintain a consistent temperature range and controlled humidity levels for temperature-sensitive products. In addition, we have dust-proof flooring that provides excellent slip resistance and reduces dust accumulation.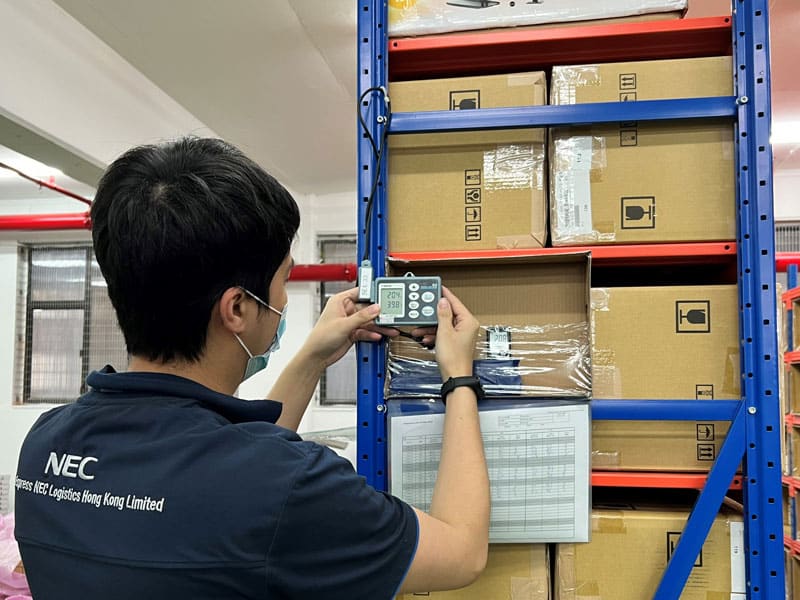 Climate-controlled environment
Semiconductor devices are sensitive to fluctuating temperature and certain levels of humidity. Any changes in climate could result in permanent damage. To ensure that your entire inventory is protected from climate fluctuations to remain in good condition, we offer climate-controlled warehousing, ensuring the temperature and humidity both are controlled at the exact level best for storing sensitive products.
No matter what type of inventory you have, it is critical to safeguard your inventory from heat and moisture. We also have dust-proof flooring that provides excellent slip resistance and reduce dust accumulation.
Electrostatic protected area (EPA)
Electrostatic discharge (ESD) can cause damage to electronic components, particularly in the case of integrated circuits based on semiconductors. We have strict static electricity safeguards in place during opening of semiconductor packages. All ESD-sensitive components must be managed in the EPA with the use of ioniser, anti-static mats, and wrist straps.
Our employees are well trained and audits are performed regularly to guarantee the effectiveness of our ESD control system.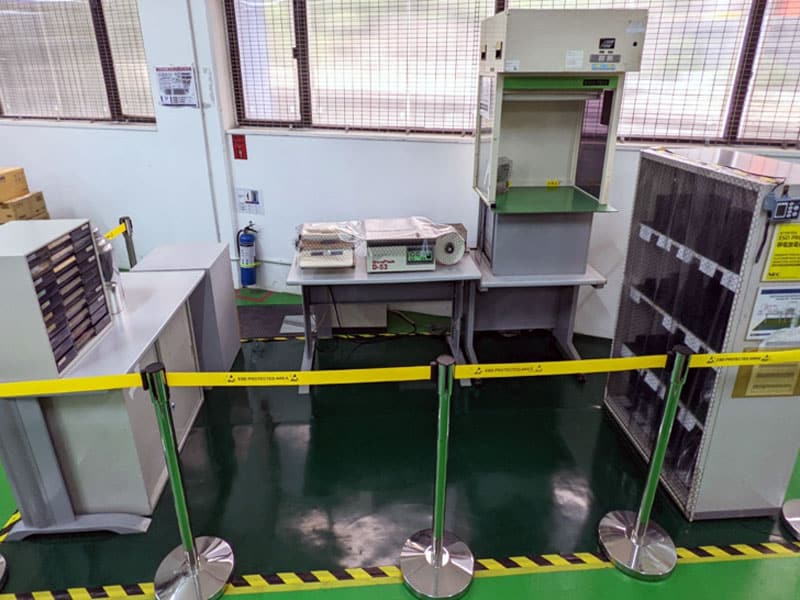 High-security facilities
When it comes to warehouse security, it is important to protect the facility both inside and out. After all, people are bringing items in and out of a warehouse on a regular basis, and some of those people may not be our employees. We offer the highest protection for your important goods as a Transported Asset Protection Association (TAPA) Class A accredited logistics provider. TAPA Certification is one of the most rigorous logistics and supply chain security certifications, focusing on how valuable, high-risk products are securely handled throughout the global supply chain. To obtain the highest degree of TAPA (Class A), stringent auditing and security requirements are required, including installation of an access control system, alarm systems, and security cameras that can record all facility entrances and exits.