Hong Kong's vital role in the global supply chain
Hong Kong has strategic location and institutional advantages to bring value throughout the supply chain. Many enterprises chose Hong Kong as the gateway to connect between Mainland China and other Belt and Road countries.
Since 1992, Hong Kong has been one of the busiest international container ports in the world. In 2021, total container throughput of Hong Kong reached 17.8 million 24 equivalent units (TEUs), ranked within the top ten globally, and has regained its rank as the world's busiest cargo airport with a cargo throughput of five million metric tons. Hong Kong has the best location for connecting international business to China. The network connecting sea, river, road, air, and rail links enables delivery to China faster than other countries. This is especially true for Guangdong-Hong Kong-Macao Greater Bay Area, where delivery can be complete within 24 hours, ensuring your supply chain operates at high speed.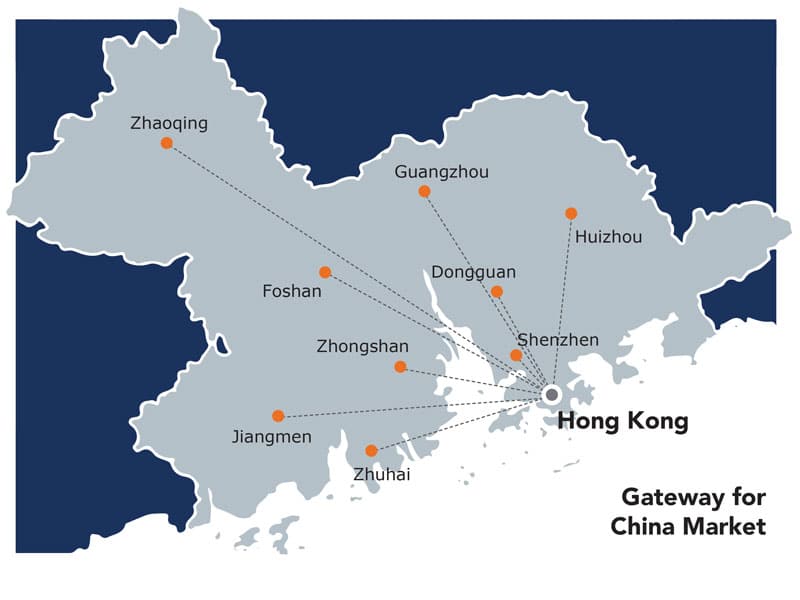 Along with its geographical advantages, institutional advantages also boast Hong Kong as the perfect choice of a logistics hub regionally and globally. In 2022, Hong Kong has once again been confirmed for its free, open, and fair business environment by Fraser Institute, and gained the top rank as the world's freest economy. Hong Kong offers a dependable legal system and business-friendly tax systems, retaining its reputable status as an international business center and leading logistics hub.
As your logistics partner in Hong Kong, we offer custom supply chain solutions to support your sourcing, manufacturing, warehousing, and distribution. The solutions are all about building agility and resilience across your supply chain, to help you meet today's demands for a fast, efficient and sustainable supply chain.
We know customers' "Needs" and "Wants" in supply chain management.
Over the past several years, with the advent of globalization and rising customer expectations for expanded service and delivery options, the supply chain of today is more complex than ever before. Businesses are working to deliver goods faster, cheaper, and with customization, while maintaining quality. Without the collection of skills, time, and capital, it can be a challenging task to manage the supply chain all by yourself.
The good news is that at NLHK we are here to help by offering custom supply chain solutions and free you up to focus on your core business!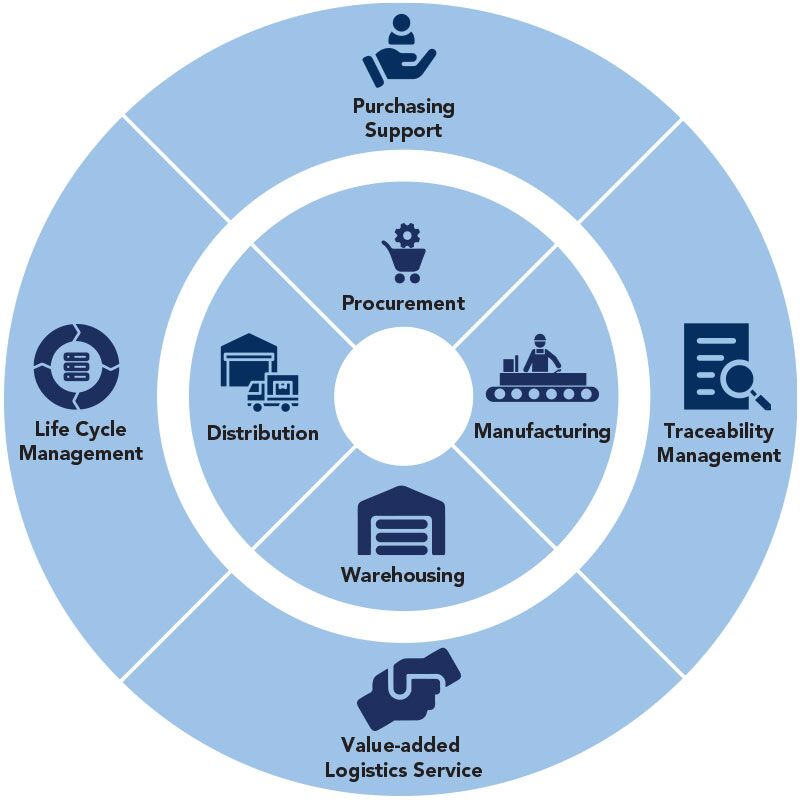 We are the supply chain and logistical experts
"Do what you do best—and allow others to do what they do best"
We have been serving semiconductor manufacturers and distributors as NEC's logistics subsidiary for decades. By allowing our logistical specialists to manage your fulfillment, you will have more time to focus on perfecting and maintaining your core business.
From procurement to production, logistics, and delivery to the end customer, we have you covered at every stage.
In addition, we supply staff, space, and transport resources to serve your needs, which eliminate the large-scale investment and commitment in staff, real estate, and technology to handle the logistics process. Not to mention the adaptability of our company; we can easily redirect the resources and scale according to order volume or business size, eliminating the stress of scaling up or down to deal with seasonal volume fluctuations or unexpected disruptions.
Our approach to supply chain optimization: Listen and learn
There is no easy, one-size-fits-all plug-in that will solve complex supply chain problems. Especially in today's dynamic business environment, the company must stay competitive by developing a resilient supply chain that minimizes unexpected disruptions while keeping up with continually evolving customer demands.
By partnering with NLHK, you gain access to a comprehensive supply chain oversight, which helps you identify the opportunities and challenges in every area of your supply chain, including data management, transportation management, and warehouse operation. Our logistics experts work closely with you to design tailored supply chain solutions that meet your specific needs, providing compelling advantages, such as minimizing costs, maximizing profit, reducing inefficiencies, and increasing customer satisfaction.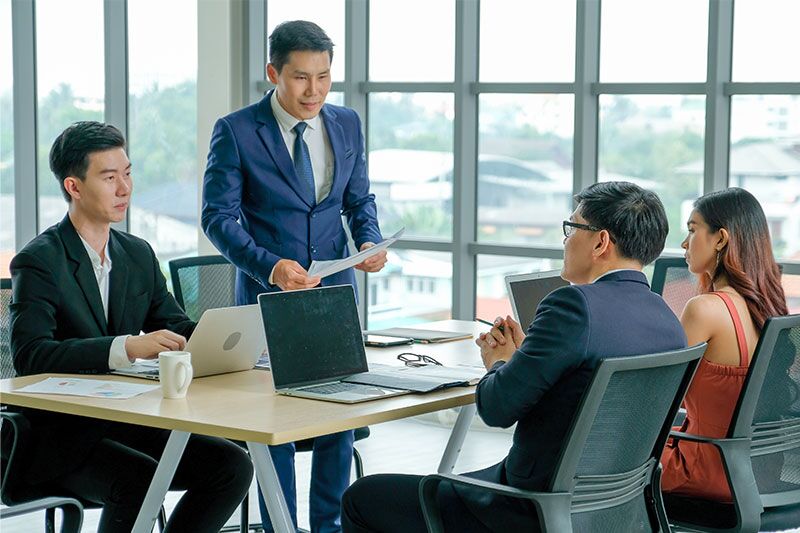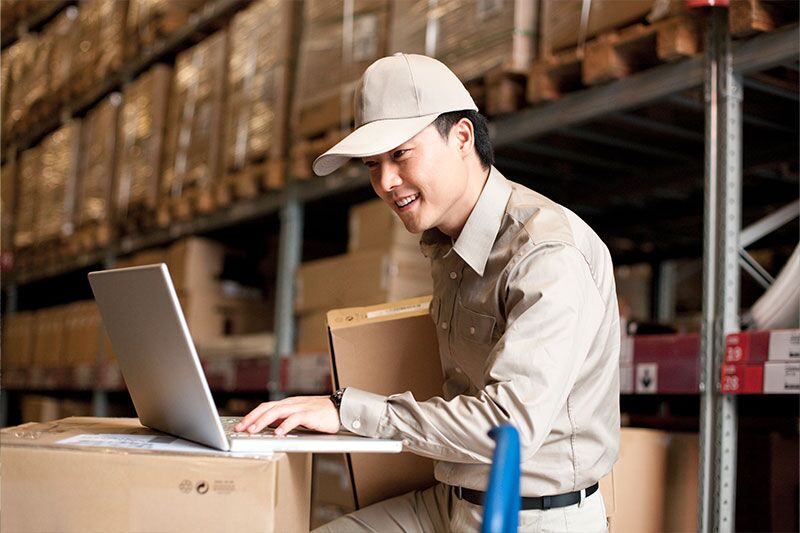 Integrating technology into your supply chain
Data collection and management are integral to optimizing the supply chain. We put together the best mix of industry-leading systems combined with our applications, such as traceability platform Visibility and warehouse management system MARS, supporting transparency, traceability, and responsible behavior across the end-to-end supply chain.
With access to the vast quantities of data we collect, you can visualize the flow of goods and unlock new values with data-driven insights, formulating strategies to streamline operations, optimize inventory levels, and anticipate upcoming challenges.
Achieve your business goals with a streamlined supply chain
A seamless, well-integrated, data-driven supply chain can be beneficial to your business in terms of cost reduction, resource utilization and customer satisfaction. 
Get in touch with our logistical experts now and learn more about our optimal supply chain solutions.