Exhibit at 2023 International Conference on Electronics Packaging (ICEP 2023)
Nippon express NEC logistics Hong Kong limited. (NECLHK) with their group companies which are Nittsu NEC logistics Ltd. (NECL) and Nippon Express NEC Logistics Taiwan Ltd. (NECLTW), are the first logistics companies to take part in "ICEP2023" which was held at Kumamoto Civic Auditorium Sears Home Yume Hall from 4/19 to 4/22.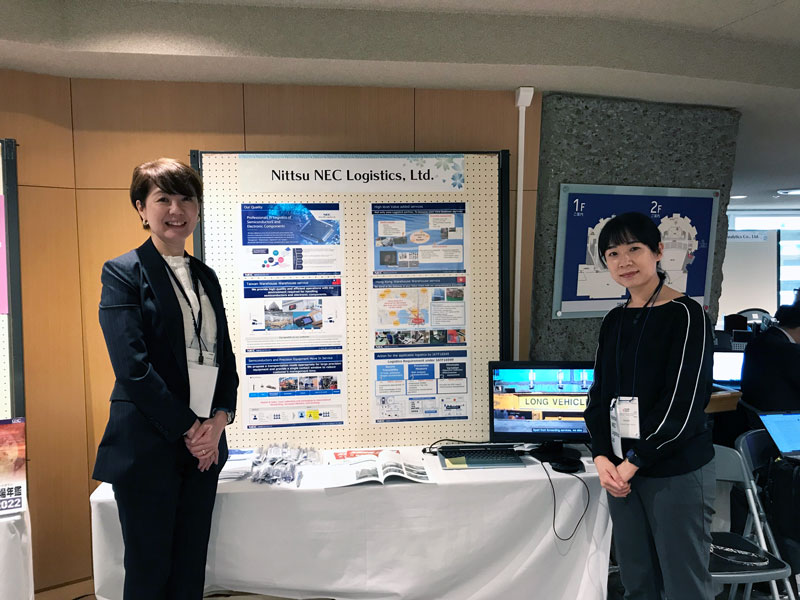 ICEP (International Conference on Electronics Packaging) is the international conference organized by JIEP (The Japan Institute of Electronics Packaging), which holds symposiums in the field of electronics packaging and various exhibitions related to semiconductors. In this year, approximately 550 companies and organizations, including Japanese and foreign companies, universities, and research institutes, visited the conference.
With our group companies, NECL and NECLTW, we introduced and exhibited the know-how with special handling of semiconductor products and high value-added services in domestic and overseas logistics. In particular, based on high quality transportation and warehouse operations for semiconductors, we introduced product authenticity inspection, non-destructive inspection of defective products, and resale support to support customer's core businesses.
 References: ICEP2023 https://www.jiep.or.jp/icep/index.html
We will be continuing to strengthen the semiconductor industry that we mark as the main industry. Also, we will strive to improve our service and quality.